International Department
Add: Yanta road yanshan county cangzhou city hebei province
Tel: +86-311-89640267
Fax: +86-311-67961898
Web:http://www.hengjiapipe.com
E-mail:
info@hengjiapipe.com

ABOUT US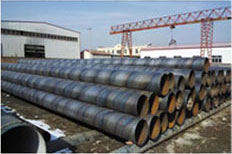 The Cangzhou HENGJIA pipeline Co., Ltd. is located in Yanshan County salt Tower Road Industrial Park, under the Hebei Long Run Pipeline Consortium. Beijing and Tianjin in the north, south Bringing Qilu, east Huanghua Dagang the west, Beijing-Shanghai Expressway, the traffic is very convenient. Pipe fittings of the selling group companies and all branches of production, distribution, major steel production of seamless steel pipe, straight seam steel pipe, spiral steel pipe, galvanized steel pipe, steel sheet, strip, valves and so on. Committed to providing customers the pipe one-stop service. Material drain: stainless steel, alloy steel, carbon steel, titanium (Ta2), copper, aluminum, Monel, Hastelloy, etc..

PRODUCTS
Tee
Tee is also called the pipe tee or tee fitting, tee joint, etc.Mainly used for change the direction of the fluid, used in the main line where need branch.Tee Can be classified according to pipe diameter size. General use of carbon steel, cast steel, alloy steel, stainless steel, copper, aluminum alloy,and other material.
Rubble Joint
Rubber expansion joints are flexible connectors for the construction of pipe systems. They relieve system strain by reducing vibration and noise and compensate static or dynamic......
Expansion Joint
The axial expansion joint absorbs movement in an axial direction. Standard connectors of the axial expansion joint are welded ends, fixed flanges and loose flanges......
Nipple
Nipple is a common industrial pipe connection accessories.Common are threaded nipple, divided into double wire male threaded,single wire male threaded, flat head male threaded. etc.......
Weldolet
Weldolt,an economical butt-weld branch connection, designed to minimize stress concentrations and provide integral reinforcement. manufactured to meet specific reinforcement.......
Lap-Joint Flange
A lap joint flange is very similar to a slip-on flange, with the main difference being that it has a curved radius at the bore and face to house a lap joint stub-end. Lap joint flanges and stub-end assemblies are typically used in situations......
Seamless Steel Pipe
Pipe is a hollow tube with round cross section for the conveyance fluids, gas, pellets, powders and more. Seamless steel pipe is a hollow section, no seams around the circum......
SSAW Steel Pipe
SSAW Steel Pipe, say Spiral submerge arc Welded Pipe. SSAW steel pipe refers to using submerged arc welding technology, welded tube with spiral seam .......
Weld Neck Flange
A weld neck flange is a type of flange.Weld Neck Flange is easy to recognize at the long tapered hub, that goes gradually over to the wall thickness from a pipe or fitting.......
Slip-On Flange
Slip-On flange or SO flange are commonly lower in price than weld-neck flange, and to this effect are a popular choice for our customers. However, customers should bear in mind that.......