International Department
Add: Yanta road yanshan county cangzhou city hebei province
Tel: +86-311-89640267
Fax: +86-311-67961898
Web:http://www.hengjiapipe.com
E-mail:
info@hengjiapipe.com

ABOUT US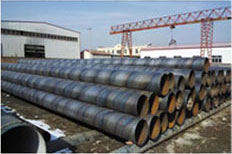 The Cangzhou HENGJIA pipeline Co., Ltd. is located in Yanshan County salt Tower Road Industrial Park, under the Hebei Long Run Pipeline Consortium. Beijing and Tianjin in the north, south Bringing Qilu, east Huanghua Dagang the west, Beijing-Shanghai Expressway, the traffic is very convenient. Pipe fittings of the selling group companies and all branches of production, distribution, major steel production of seamless steel pipe, straight seam steel pipe, spiral steel pipe, galvanized steel pipe, steel sheet, strip, valves and so on. Committed to providing customers the pipe one-stop service. Material drain: stainless steel, alloy steel, carbon steel, titanium (Ta2), copper, aluminum, Monel, Hastelloy, etc..

PRODUCTS
Tee
Tee is also called the pipe tee or tee fitting, tee joint, etc.Mainly used for change the direction of the fluid, used in the main line where need branch.Tee Can be classified according to pipe diameter size. General use of carbon steel, cast steel, alloy steel, stainless steel, copper, aluminum alloy,and other material.
Rubble Joint
Rubber expansion joints are flexible connectors for the construction of pipe systems. They relieve system strain by reducing vibration and noise and compensate static or dynamic......